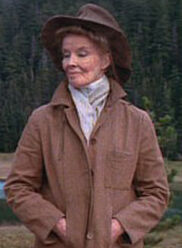 Eula goodnight is played by Katharine Hepburn in Rooster Cogburn, the 1975 sequel to the classic True Grit (1969).
Eula employs Rooster Cogburn - once again played by John Wayne himself - to hunt down the men who killed her father, the Reverend George Goodnight.
Character Biography
[
]
click edit to add your own now!